| | | |
| --- | --- | --- |
| - | XMLGREP Search and Replace | |
Search and Replace anything in your Uniface source code
UD6 Option Pack for UD6 1.03 includes XMLGREP. With XMLGREP you can search and replace in your Uniface source code for almost anything from painted field sizes to inserting new code at the beginning of every EXECUTE trigger.
Searching
XMLGREP provides full regular expression searches: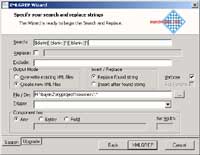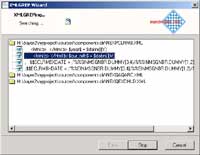 The results of the search can be saved to a file.
Replace or Insert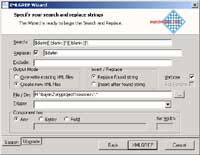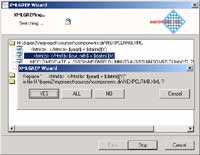 Any text found matching your requested pattern can be replaced, or text can be added immediately after.
When the first match is found XMLGREP prompts to replace confirm the change. Changes can be confirmed individually or in bulk with the "Confirm All" option.
Read more about Uniface Version Control
Read more about Searching and Replacing using XMLGREP
| | |
| --- | --- |
| $Revision: 1.7 $ $Date: 2013/09/24 06:51:57 $ | [go to top] |